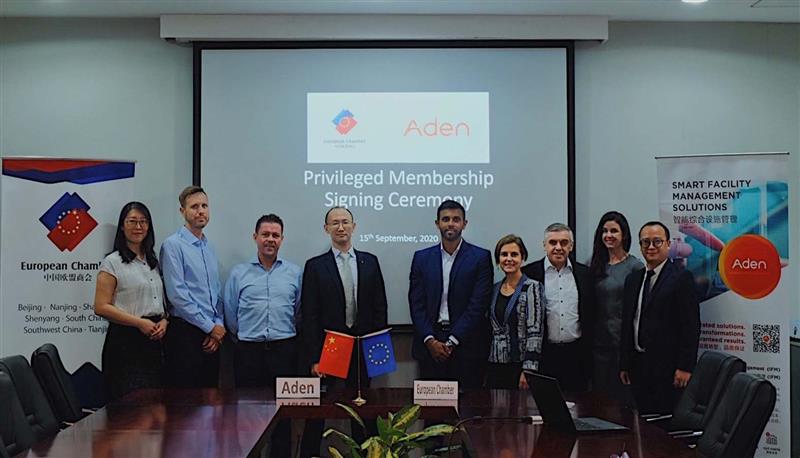 Aden is excited to sign a privileged membership agreement with the European Union Chamber of Commerce's South China Chapter. This agreement opens the door to many future collaborations in one of China's most dynamic regions and is an opportunity to accelerate our mission improving quality of life, sustainability and efficiency at facilities in Asia.
 
As a privileged member, Aden will strengthen the Chamber's aim to deepen ties between the European business community and Chinese local governments. One way of strengthening this bridge will be to provide members with sustainable energy and waste management solutions that are in line with the latest Chinese environmental regulations.
 
With Aden's help and expertise, European Chamber members will be better able to minimize their environmental impact and realize the benefits, not just the necessity, of aligning with China's new regulations. Harnessing the power of Aden's AI/IoT platforms and a suite of digitalized environmental solutions, members can discover new ways of reducing energy expenditure and carbon emissions and turn problems like waste into value generators.
At a time when collaboration between industries, countries and innovators is more important than ever, Aden is proud to support the European Chamber of Commerce and its mission to build bridges between European businesses and local governments in the region. We believe that Aden, with its roots in Asia, strong European connections and well-established presence in South China is uniquely equipped to support this and look forward to working closely with the European Chamber in this new capacity.